About me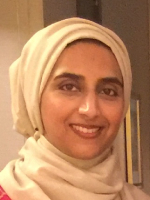 My name is Navida Hanif and I am a Dental Practitioner at the Lingley Road Dental Practice in Great Sankey, Warrington.
I have a broad base of experience, having worked in both primary and secondary care for almost 18 years now. I have developed a strong interest in Endodontics over this time and have recently completed further postgraduate training with the team at SimplyEndo. I am not a Specialist rather a Dentist who has a special interest in Endodontics. I thoroughly enjoy Endodontic treatment and am able to complete most cases to a high standard.
I have been taking Endodontic referrals in house from my colleagues for a number of years now and I would like to extend this service to local practitioners like yourself.
Referral Form
Please use this form to refer any patients that require either a primary Root Canal treatment or a re Root Canal treatment.